Meredith and Doug are one of the sweetest couples and such a joy to work with.  We went to Georgetown Texas to the campus of Southwestern University back in November for their engagement session (see one of my favorites here).  It was a VERY chilly day but it was all worth it once I saw the rows of GORGEOUS Fall colored trees…. I literally squealed out loud like a little girl, we just do get these colors in Central Texas!!!
Well today is their wedding in Belton Texas at Cathedral Oaks…. and I know it will be fabulous!  I can't wait to show y'all Meredith's stunning Bridal Session tomorrow…. but I'm even more excited to see the look on Doug's face when he 1st sees her as his bride today… I know it'll be priceless!
Congrats you guys and I'll see y'all in just a couple short hours!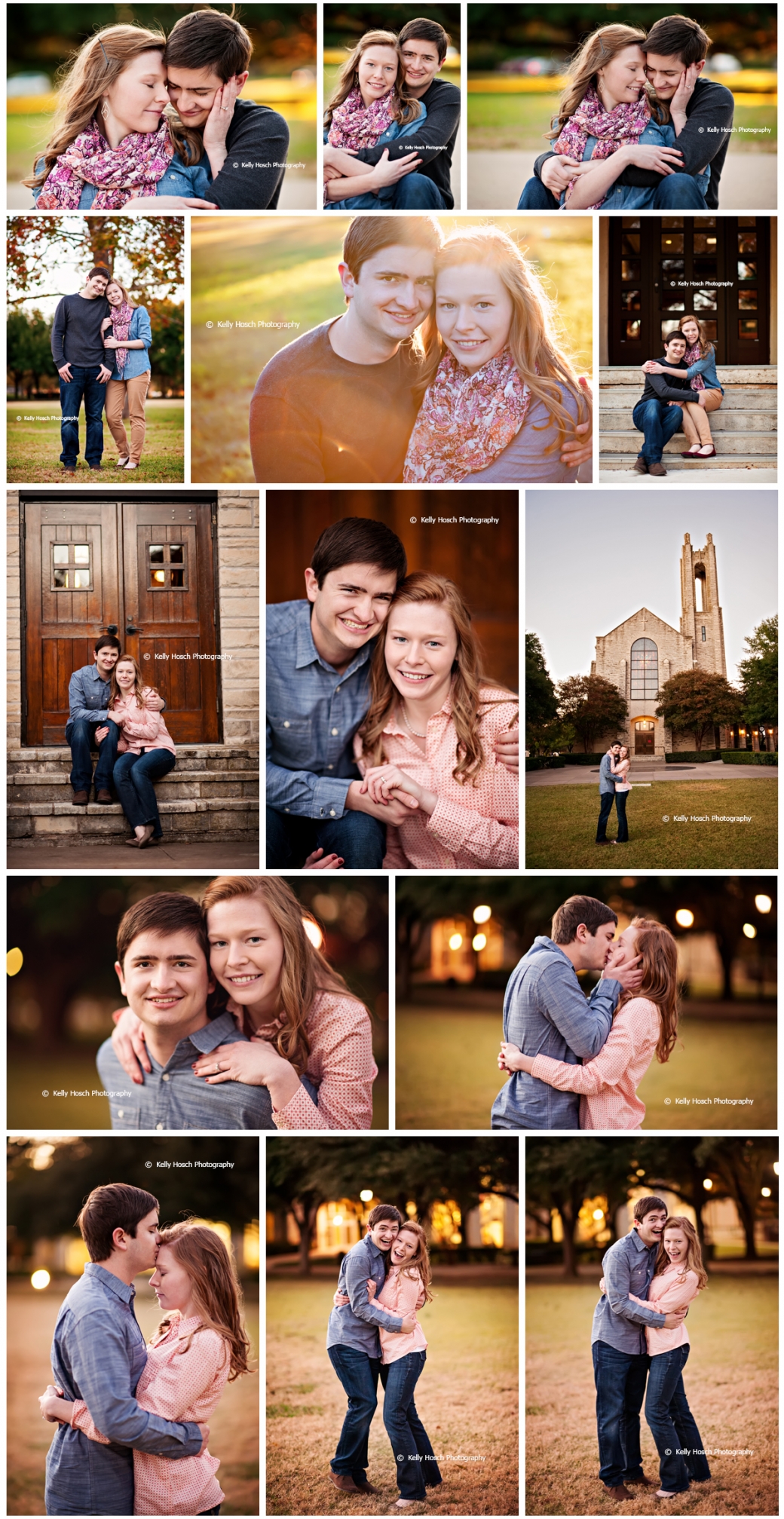 Share your Well Wishes for their Big Day below!